Back to all posts
Posted on
Stephen Marsh appointed Principal at Calling Lake School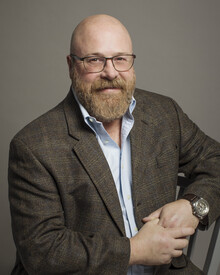 Northland School Division (NSD) is pleased to announce the appointment of Stephen Marsh as Calling Lake School Principal. 
Stephen brings a wealth of experience teaching in rural and Indigenous communities. During his time teaching in the Yukon, he worked with Elders and community members to weave local language and knowledge into the curriculum. 
Those experiences eventually led to leadership roles while working with Golden Hills School Division. He served as an Associate Principal at Trochu Valley School, a school liaison for Golden Hills School Division's Indigenous Committee and a facilitator for Golden Hills School Division's collaborative group for junior high social studies. 
"The Board congratulates Stephen on becoming the new Principal at Calling Lake School," said Cathy Wanyandie, Board Chair. "We are pleased to see we have been able to recruit an outstanding leader for the Calling Lake School community. Being able to achieve excellence in leadership is essential to achieving our number one priority which is excellence in learning."
"Stephen has the leadership qualities we are looking for to support the instructional focus areas in the Northland School Division," said Cal Johnson, Superintendent of Schools/CEO. "He brings a variety of learning experiences and successes from other school divisions. We are excited to have him as part of the Northland team."
"I am excited to take on this important leadership role," said Marsh. "I'm greatly honoured to have an opportunity to serve the Calling Lake community, and I am committed to the best possible success of every student. I very much look forward to working with the Calling Lake School staff and developing new relationships with parents and guardians, Elders and community members. With all of us pulling together, there's no limit to what we can accomplish."
Before becoming an educator, Stephen worked as a business coach and with a political organization. He said those experiences have supported his development in becoming an educational leader. 
Stephen holds a Bachelor of Education degree from the Schulich School of Education, Nipissing University and a Bachelor of Arts from the University of Toronto in Ethics, Law and Society. He is currently in the process of completing a Master's degree in Educational Leadership from the University of Lethbridge.