Back to all posts
Posted on
Graduation celebration for River Jacobs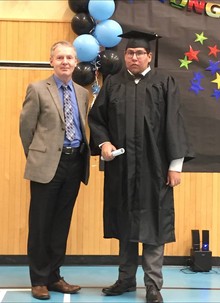 From all of us at Calling Lake School and Northland School Division, we congratulate the Calling Lake School graduating class of 2018!
Graduating from high school is an incredible achievement. The road to graduation is not easy, but it's an important step toward accomplishing your goals and dreams.
Congratulations to River Jacobs and best wishes on your next adventure!